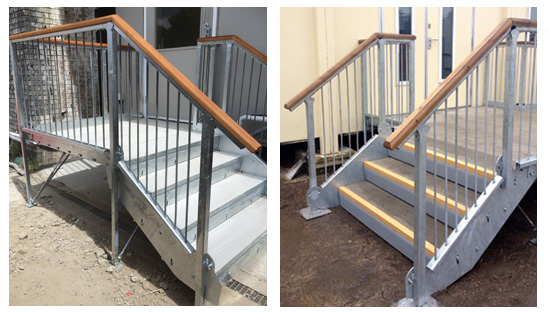 Our Ambulant disabled modular steps are designed in a way that they can be adjusted to suit site conditions during instillation. The flexibility of the system allows for the step width to be adjusted to suit the entrance requirements. Suitable for use as permanent steps or temporary step access and regularly used as fire exit steps.
The step system has also been modified to meet embankment step requirements, please see embankment step page for further details.
Why we stand out from the crowd.
With a background in Civil Engineering our design team are used to constructing things that are built to last. The Averamp system is no exception. The concrete base plates offer exceptional strength and stability and are Brush finished - the equivalent anti-slip specification for a permanent floor. Manufactured in the UK all our materials are to British Standard assuring you of the very best quality.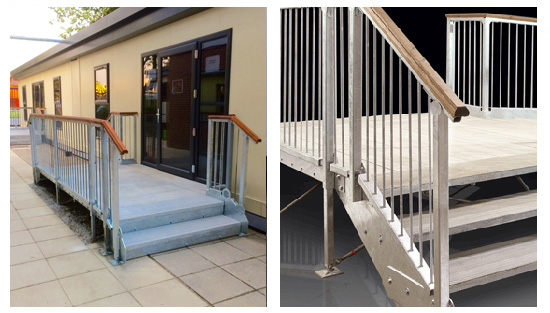 Standard size tread plates:
1.875 meters 1.5 meters and 1.125 meters with various configurations available.
Reinforced Concrete tread plates offering the ultimate anti - slip surface, strength and stability.
Steps and Platforms can be added to our ramp or walkway system to meet individual requirements.
Part M Building regulations and DDA compliant.
Chid safe balustrades the system has been used in numerous school projects.
Call us today for a free quote or to ask any questions you may have, our staff are a friendly bunch and we would love to hear from you.