If you require a temporary platform or a permanent platform, Access Solutions can offer numerous configurations to suit individual requirements. The concrete tread plates provide an excellent anti -slip surface suitable for year round use in that it can be enviro salted much like a pavement.

The strength and the stability of the structure makes an excellent alternative to a permanent construction with the added advantage of the platform been able to be adapted, moved to a new location or disassembled and removed completely if no longer required.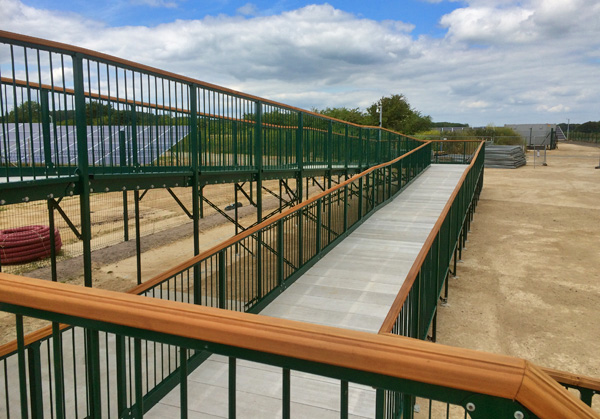 Call us today for a free quote or to ask any questions you may have, our staff are a friendly bunch and we would love to hear from you.